Main — War — Yuriy Ignat: Our pilots, in cooperation with other units of the Defense Forces, have executed an exceptionally precise operation
War
Yuriy Ignat: Our pilots, in cooperation with other units of the Defense Forces, have executed an exceptionally precise operation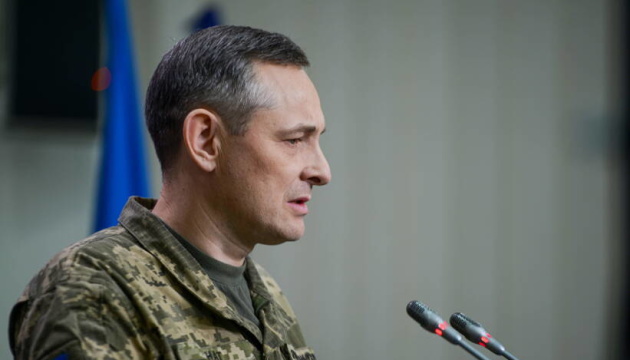 In the telethon Unified News, Colonel Yuriy Ignat, the spokesperson for the Ukrainian Air Force Command, noted that Ukraine has acquired the weaponry it had long awaited. Specifically, the Storm Shadow missiles are performing exceptionally well against the occupiers, as evident not only in Crimea but also in other areas where the enemy concentrates its logistics and ammunition.
"Our pilots, in cooperation with other units of the Defense Forces, have executed an exceptionally precise operation. This striking blow against the headquarters of the Black Sea Fleet in Crimea, where certain activities were taking place, deals a serious blow to the Putin regime," emphasized the spokesperson for the Ukrainian Air Force Command.
Yuriy Ignat also confirmed the arrival of ATACMS missiles in the Ukrainian army's arsenal in the near future:
"This information is becoming more and more frequent. These will not only be ballistic ATACMS missiles but also other cruise missiles that the enemy cannot intercept, despite their 'unparalleled' air defense systems. As we can see, our missiles reach their target. Crimea, which is equipped with powerful air defense systems, cannot defend against Western-model missiles."
The spokesperson for the Air Force mentioned that Ukraine expects rockets of French, German, and British production, which will significantly change the situation on the front lines.
Furthermore, the speaker revealed that the geography of countries participating in the "aviation coalition" for Ukraine is expanding, meaning that the capabilities for training are increasing not only for pilots. A considerable group of military engineering and aviation experts is currently undergoing training in various partner countries of our state.