Main — Diplomacy — Volodymyr Zelensky and Justin Trudeau met with representatives of Canadian business in Toronto
Diplomacy
Volodymyr Zelensky and Justin Trudeau met with representatives of Canadian business in Toronto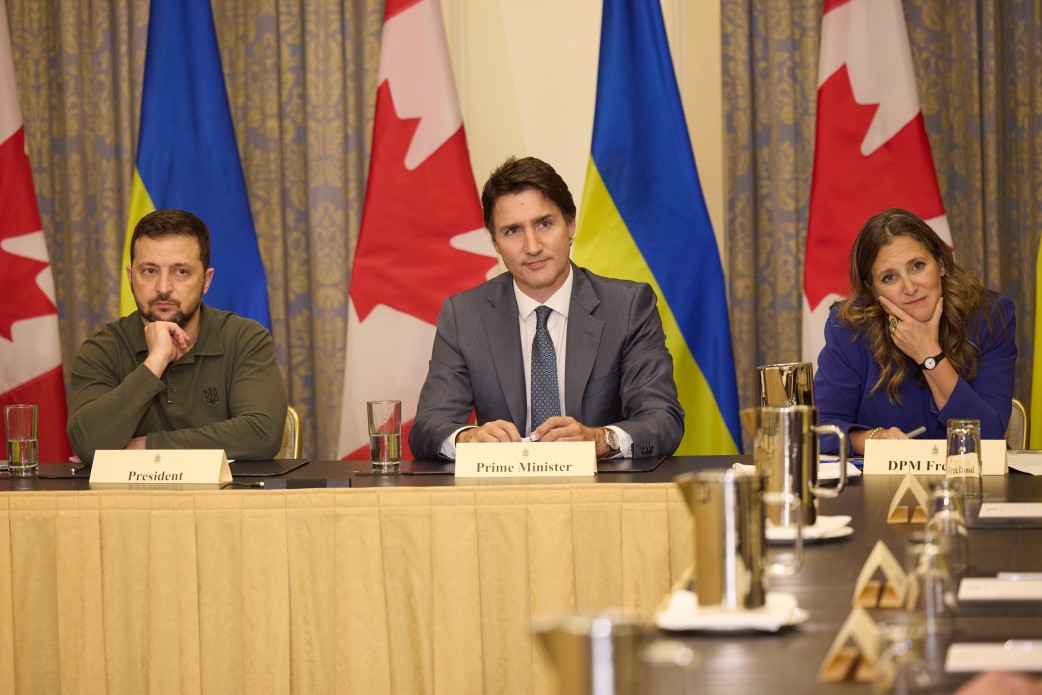 President of Ukraine Volodymyr Zelensky and Prime Minister of Canada Justin Trudeau met with representatives of Canadian business in Toronto.
The meeting was attended by Head of the Office of the President of Ukraine Andriy Yermak, his deputy Rostyslav Shurma, Deputy Prime Minister and Minister of Finance of Canada Chrystia Freeland, President of the Ukrainian Canadian Congress Alexandra Chyczij, and heads of companies operating in the investment, banking, export, construction, energy, technology, and other sectors.
The Head of State thanked Canada for the assistance received by our country and emphasized the importance of implementing projects to restore Ukraine.
"We are very interested in you coming to Ukraine, very interested in rebuilding Ukraine - this is what we need today. These are all areas which you are good at. We are very interested in your work, business and technology," Volodymyr Zelensky said.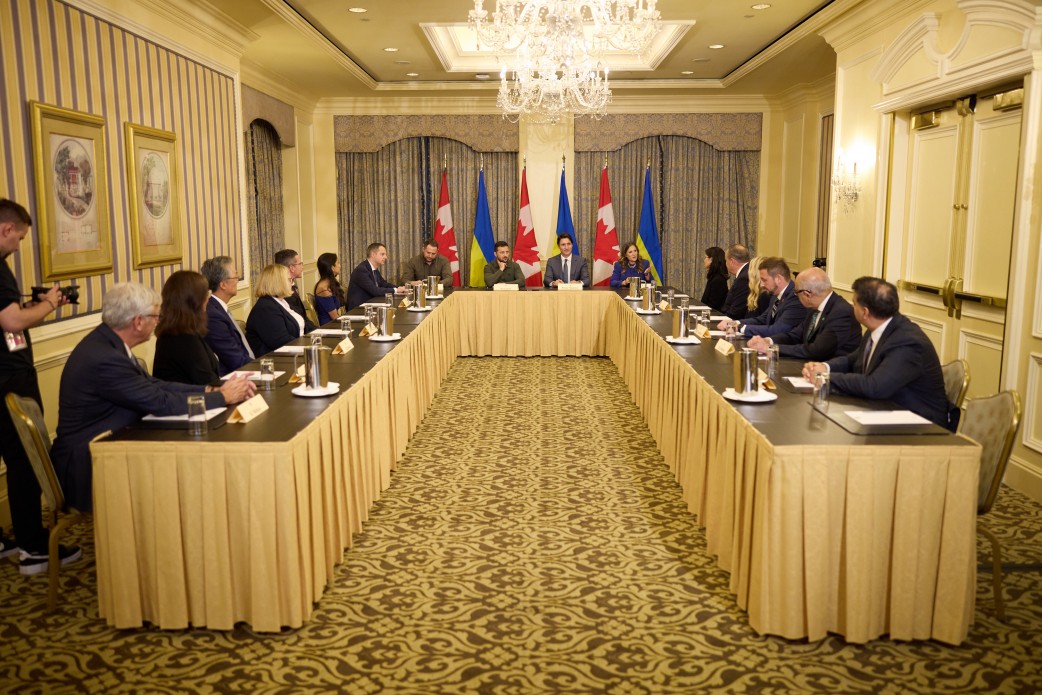 For his part, Justin Trudeau emphasized the importance of economic support for Ukraine.
"A lot needs to be done in terms of humanitarian and military aid. But there is also a lot to be done economically. So I am glad that we can discuss this with President Zelensky," said the Prime Minister of Canada.
The participants of the meeting paid attention to the prospects of investing in Ukraine and the necessary prerequisites to start this process before the end of the war.