Main — Diplomacy — Returning to Ukraine, Volodymyr Zelensky honored Polish volunteers with state awards
Diplomacy
Returning to Ukraine, Volodymyr Zelensky honored Polish volunteers with state awards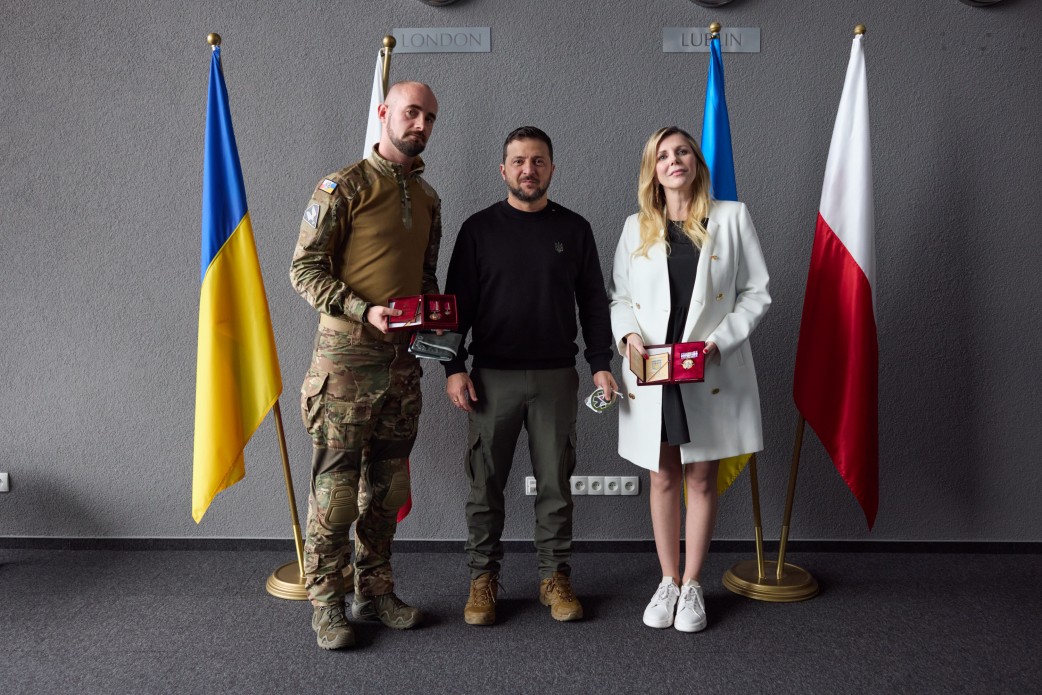 Returning from a working visit to Canada and while in Lublin, President of Ukraine Volodymyr Zelensky presented state awards to Polish citizens: a journalist and a volunteer medic.
TVN Discovery Poland journalist Bianka Zalewska has been working in the ATO zone in Donbas since 2014, where she was seriously injured. As a volunteer, she collected and delivered humanitarian aid to Ukraine. Since the beginning of the full-scale war of the Russian Federation against Ukraine, she has provided significant assistance to the units of the Armed Forces of Ukraine, as a volunteer she helped to transport seriously ill children to hospitals in Poland.
Medic and rescuer Damian Duda has gathered a team of medics who have been purchasing the necessary medicines at their own expense and traveling to Ukraine to provide emergency medical care and evacuate soldiers wounded on the front line to a stabilization center. He also created a fund to finance the purchase of medicines for volunteer medical teams in Ukraine.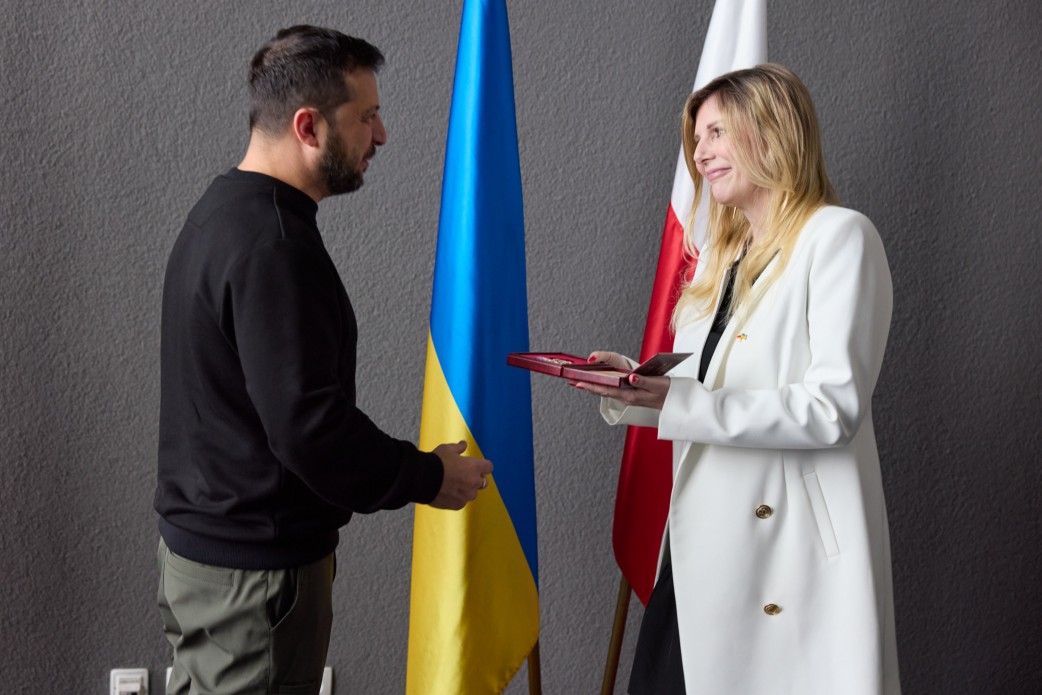 "What you are doing is a great work - to help and support Ukrainians at the front, who are really defending not only Ukraine, but also, I believe, Europe, the whole world, our common values," Volodymyr Zelensky said when presenting the awards.
He thanked the people of Poland for such sons and daughters.
"I am proud that Ukraine has such a strong neighborhood. I want to thank you. I want to thank all the Polish people, all the people who have opened their families, their homes, opened themselves and helped us from the very first days. I believe that any challenges on our common path are nothing compared to the fact that there is such strength between our people," the Head of State emphasized.
Bianka Zalewska was awarded the Order of Princess Olga, II grade, and Damian Duda was awarded the Order of Merit, III grade, by Presidential Decrees for a significant personal contribution to the maintenance of state sovereignty, territorial integrity of Ukraine and strengthening Ukrainian-Polish cooperation.