Main — Diplomacy — Pope Francis: Some countries are playing games with Ukraine when it comes to providing weapons
Diplomacy
Pope Francis: Some countries are playing games with Ukraine when it comes to providing weapons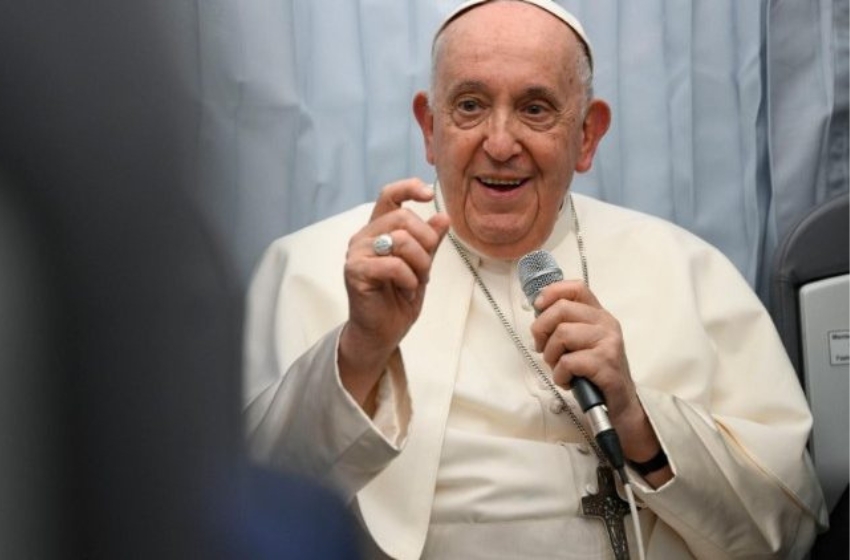 Pope Francis, speaking about Russia's war against Ukraine, referred to the Ukrainian people as "a martyred nation" and also mentioned "games" regarding weapons.
He made these remarks during a conversation with journalists on the plane while returning from Marseille, as reported by the Vatican News.
"The Ukrainian people is a martyred people; they have a very martyred history, a history that makes them suffer. It is not the first time: at the time of Stalin, they suffered a lot, a lot; they are a martyred people. But we must not toy with the martyrdom of this people; we have to help them to resolve things in most realistic possible way," said the Pontiff.
At the same time, he pointed out that there are countries that initially promise weapons to Ukraine but then backtrack on their intentions.
"Now I have seen that some countries are turning back, that they are not giving arms, and are starting a process where the martyr will certainly be the Ukrainian people. And that is a bad thing!" added Francis.