Main — War — Operation "Crab Trap": Storm Shadow missiles hit the headquarters of the Russian Black Sea Fleet during a meeting
War
Operation "Crab Trap": Storm Shadow missiles hit the headquarters of the Russian Black Sea Fleet during a meeting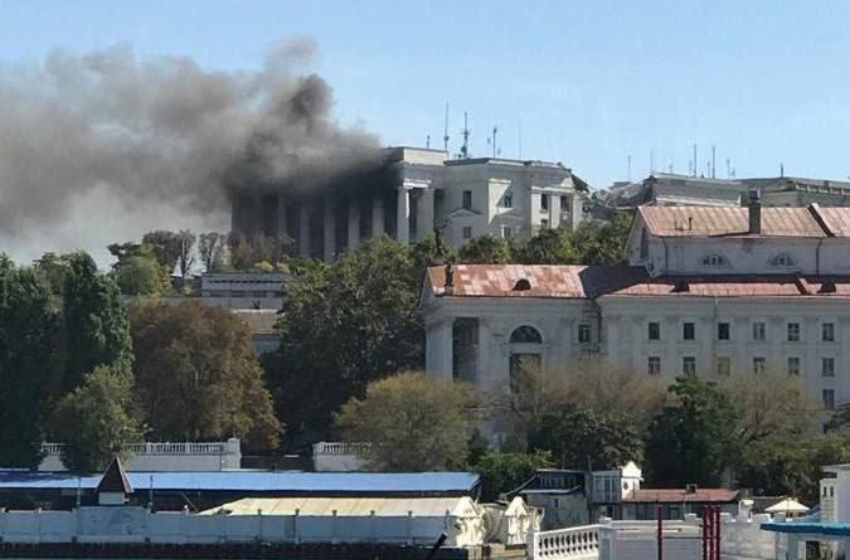 The headquarters of the Russian Black Sea Fleet of the Russian Armed Forces was struck by Storm Shadow missiles during a meeting of the top military leadership of Russia.
The details of this operation, known as "Operation Crab Trap," were carried out by the Special Operations Forces of the Armed Forces of Ukraine. The details were disclosed on the official SOF Telegram channel on the morning of September 23. The Special Operations Forces's meticulous and challenging work allowed them to "timely and accurately" target the headquarters of the Black Sea Fleet during the meeting of the Russian fleet's leadership.
The received information that the top military leadership of Russia would gather in one place at the same time was transmitted to the Ukrainian Air Force, which carried out an extremely precise missile strike.
"The result - dozens of occupiers killed and wounded, including the top leadership of the fleet," the Special Operations Forces (SOF) clarified.
It's worth noting that, according to the head of Ukrainian military intelligence, Kyrylo Budanov, during the strike on the headquarters in Sevastopol, severe injuries were sustained by Colonel Alexander Romanchuk, the commander of the Russian Armed Forces for the Zaporizhzhia direction, as well as Lieutenant General Oleg Tsekov, the chief of staff of the Black Sea Fleet. In total, as stated by the head of the Main Intelligence Directorate of the Ministry of Defense of Ukraine, at least 9 occupiers were eliminated during yesterday's events in Sevastopol, and 19 were wounded.
There are rumors that among the deceased could be Admiral Viktor Sokolov, the commander of the Russian Black Sea Fleet. However, there is currently no confirmation of this information.
Moscow is concealing information about losses in this strike, claiming that only one person is missing.