Main — Culture — One of the world's largest art collections worth nearly a billion dollars is controlled by the family trust of Roman Abramovich
Culture
One of the world's largest art collections worth nearly a billion dollars is controlled by the family trust of Roman Abramovich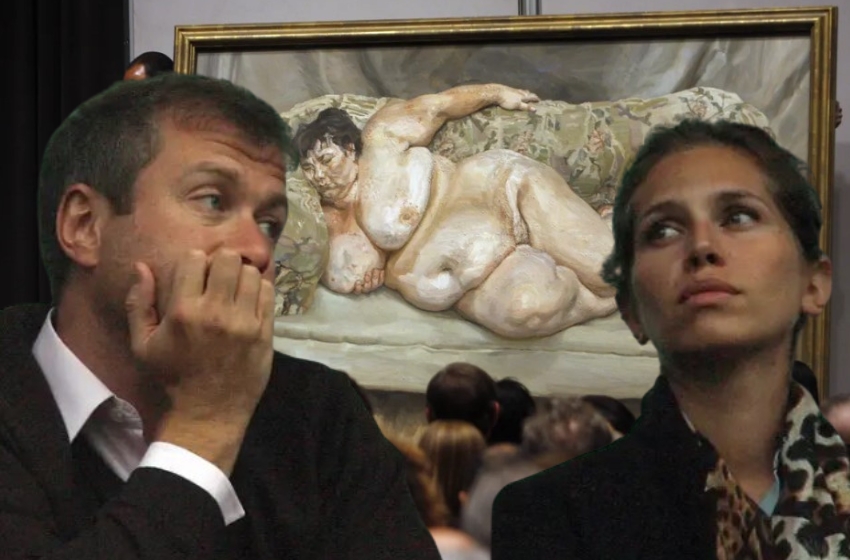 The joint investigation by "Vazhnye Istorii (Important Stories)" and The Guardian
The founders of Moscow's Garage Museum of Contemporary Art, oligarch Roman Abramovich and his former wife Daria Zhukova, are collectors and art enthusiasts. While they are prominent figures and well-acquainted with the art market, only fragmentary information was previously known about their collection. Investigating a leak of files from the Cypriot business registrar MeritServus, "Important Stories," in collaboration with The Guardian and several other international publications, discovered an inventory of the collection and its ownership structure. As of 2018, the collection consisted of at least 369 art objects with a total estimated value of $962 million, as assessed by Abramovich's managers. The collection includes dozens of masterpieces by artists such as Francis Bacon, Pablo Picasso, Lucian Freud, Alberto Giacometti, Claude Monet, René Magritte, and others.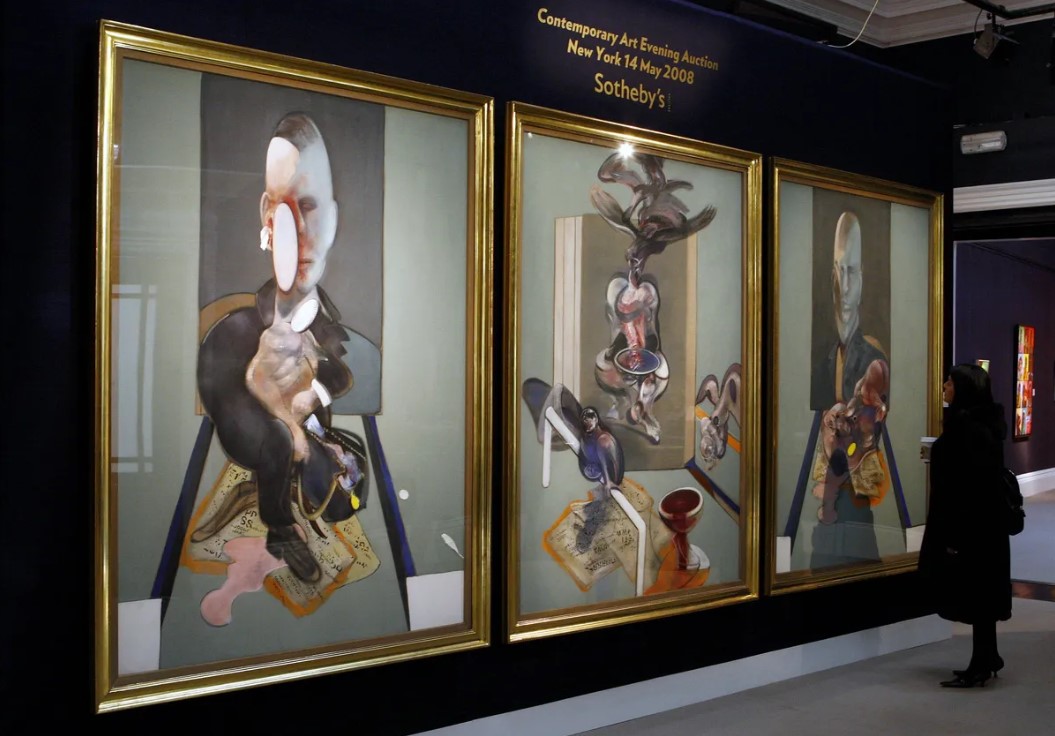 Francis Bacon, Triptych 1976. Estimated value in offshore documents - $86.3 million.
PHOTO ALESSIA PIERDOMENICO REUTERS
Some of these artworks were known to have been purchased by Abramovich. For example, his acquisition of Francis Bacon's "Triptych" in 2008, the most expensive piece in the collection at $86.3 million, was covered in the press. However, the fate of many paintings from this collection remained a mystery for many years. For instance, the Kazimir Malevich painting "Suprematist Composition" (1919-1920) was only known to have been auctioned by the artist's heirs in 2000, where it was sold for $17 million. The buyer's name was not disclosed. According to MeritServus files, by 2013, the painting was owned by Abramovich.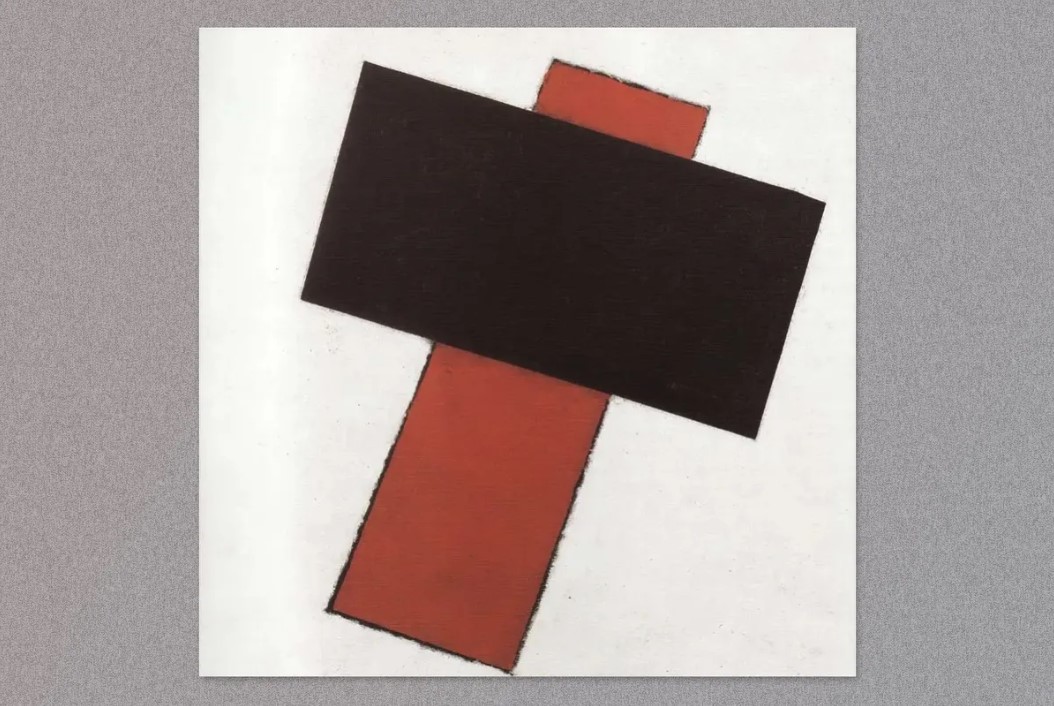 Kazimir Malevich, "Suprematist Composition," 1919-1920. Estimated value in offshore documents: $54.6 million
Ownership of the artworks by Abramovich was organized as follows in recent years: The collection was registered in a company established in the British Virgin Islands, which then moved to the island of Jersey under the name Seline-Invest. This company, in turn, is controlled by the Cypriot trust Ermis Trust Settlement, which was established as early as 2010, with Abramovich as its sole beneficiary at the time.
In early 2021, after Abramovich and Zhukova's divorce, the beneficiary shares in the trust were split equally between the former spouses. However, on February 4, 2022, just three weeks before the Russian invasion of Ukraine, trustees appointed by Abramovich made a decision that, according to experts we interviewed, was likely aimed at protecting the collection from potential sanctions. Abramovich transferred 1% of the trust to Zhukova, changing the ownership ratio to 51% for him and 49% for her. In some countries, such an arrangement significantly reduces the risk that the asset owned by the 49% beneficiary will be subject to sanctions. A month after these changes were made, Abramovich indeed faced sanctions from the EU and the UK. His assets, including Chelsea Football Club, were frozen.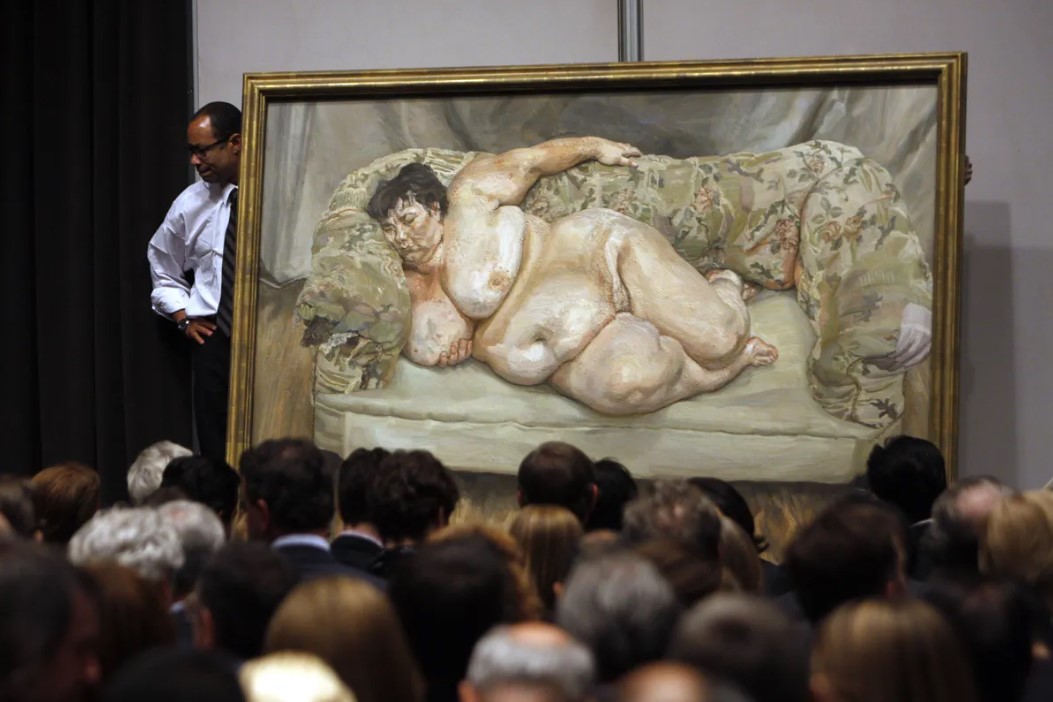 Lucian Freud, "Benefits Supervisor Sleeping," 1995. Estimated value in offshore documents: $33.6 million.
Photo: Joshua Lott / REUTERS
The measures have not yet affected these art collections. However, the threat remains. Ukrainian authorities are currently compiling a list of artworks owned by oligarchs close to Putin's circle. "Our goal is to seize these artworks, responsibly sell them, and use the proceeds for Ukraine's recovery," says Alexander Novikov, head of the National Agency for the Prevention of Corruption.
These paintings from this collection were not often displayed in exhibitions before, and now, they are likely lost to the public for a long time. "It's regrettable that the trust managing the paintings appears to no longer be able to make them available to museums," reflects Georgina Adam, an expert in the art market. "The sanctions were imposed for understandable reasons. It turns out that Abramovich's investments in art have resulted in people being deprived of the opportunity to see some of the greatest contemporary works." For example, when the British National Gallery opened its first exhibition of Lucian Freud in 10 years in October 2022, several of his iconic paintings owned by Abramovich and Zhukova were missing from the exhibition.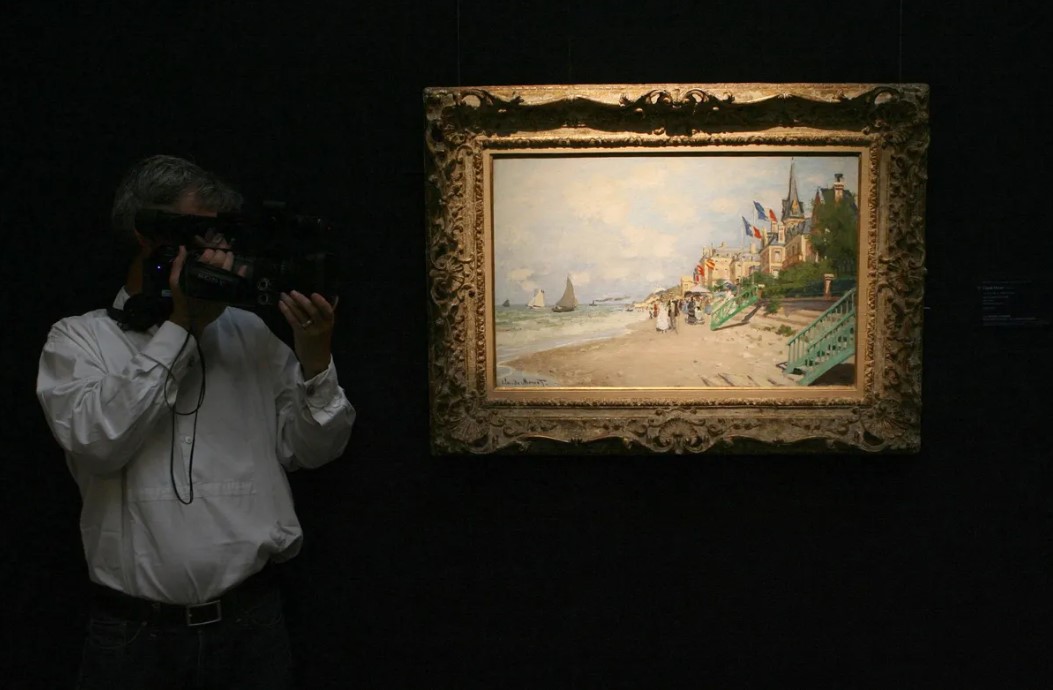 Claude Monet's "Beach in Trouville," painted in 1870, has an estimated value of $15.9 million in offshore documents.
Photo: JOHNNY GREEN / PA / REUTERS
The location of the collection is unknown, and according to experts, it's a remarkable assembly that could form the basis for an entire museum. It is tragic that without a solution, this collection will remain hidden for a very long time.
Roman Abramovich did not respond to "Vazhnye Istorii (Important Stories)" questions, and Daria Zhukova declined to comment.